WE'RE CLOSING ON FRIDAY!!!!!!!
IN JUST FOUR DAYS WE MOVE!
I'm sorry, I just couldn't keep it in! I'm so excited! This week has been super busy so I'm really sorry I didn't get Thursday's blog post up. My head is spinning with crafts and tasks to get to done so that we can move in!
But first I want to let you in on
another
big thing that is going on in my life. For those of you who don't know I graduated from a small Christian college with a degree in Youth Ministry. I'll be honest with you, I really thought I'd find plenty of jobs pertaining to that degree. However, as most of you probably can guess, it was a lot harder than I thought it would be. So, in my desperation I decided to get a part time position in our local school system as a teacher's aid. I fell in love with it. I absolutely, positively, LOVE my job. I feel so blessed that at 21 I can say that!
BECAUSE I love my job so stinking much, I have decided to go back to school to pursue a teaching career. It'll be an 8 month program that builds off of my previous degree and sets me up to get my teaching license. Well, in order to get into this program I had to take a few tests, other wise known as the CASA for Educators Test. I was so stinking nervous for this thing, I can't even begin to tell you! I was mainly concerned about the math portion - I realize that I'm still young and that many people go back to school way later in life - however, I haven't had math since I was a Freshman in High School. I tested out of the rest of my math classes because I took Honors Math throughout my Middle School years. Luckily, my job allows me to tutor and work with students who have math homework so I had a lot of refresher time.
I took this test on Saturday (yet another reason my post on Thursday just didn't happen!). And after 3.5 grueling hours, I finished it. And there on the screen read these words:
Unofficial Test Scores:
Reading: PASS
Math: PASS
Writing: TBA
I was super excited about my passing scores, but also really anxious about that TBA. So I asked the instructor what it meant. "Since you had to write an essay, someone has to personally grade that so the computer can't give you an unofficial score." PRAISE THE LORT, HALLELUJER! (for those of you who haven't seen Madea I invite you to go watch this
video
).
The anxiety of taking that test has finally lifted and I couldn't be more excited to continue this path towards a career in Elementary Education.
NEXT.
I realize that most of my readers come here to learn about my journey into our small home and towards simple living! Therefore, I want to tell you all what I've been up to lately with that in mind!
First of all, we heard the news of our closing date on Friday, and you wouldn't believe the happy dance we did! Then, almost instantaneously, my planning senses began to tingle. We aren't even CLOSE to ready. I mean, don't get me wrong, we've been purging a lot, and doing our very best to downsize, but with our closing date nearing quickly, it's like a match was lit underneath of us! So with the help of
Createyou86
and their Fauxdori, I began creating a house project planner! Now, I am planning on writing an entire blog post with a complete run down of everything in it. But I thought I'd just give you a little taste of what's in there by showing you what's currently on our to-do list!
Get Boxes
Change Mailing Address
Select & Buy Paint for Bedroom and Laundry Room
Purchase Washer and Dryer
Find New Bed Frame
Donate China
Find New Bedding
Work on DIY Gallery Wall
Purge Kitchen
Purge Books
Make Wreath
Purge Bathroom
Laundry - Wash All Clothes Before Move
Donate/Toss Furniture
Figure Out Room Layouts
Pack Essential Box
Go Through Clothes - Purge/Donate
And there you have it, our running to do list with some things actually completed! We actually just purchased our paint this weekend at Lowes! Oh, you want to see the color we chose?
Pair this with our new gray duvet that we got from Target, and it looks so crisp. See below!
We also got some gray fabric so that I can reupholster our tufted headboard! (Would you like a post on this? Comment and let me know!) I also managed to complete my very first Christmas wreath! Yes, yes, yes, I know what you're going to say. "It's not even Thanksgiving!" to which I will reply, "When we get settled in, Thanksgiving will have passed and I couldn't resist all of the super cute, CHEAP, wreath supplies at Walmart!" This thing cost me around $15 to make! What do you think?
Lastly, we
did
go looking for a washer and dryer - But I just can't make the plunge.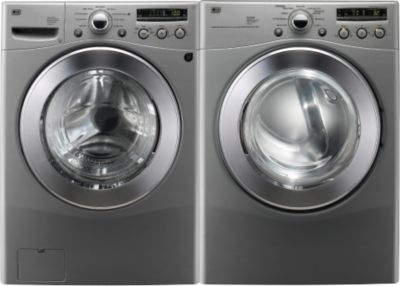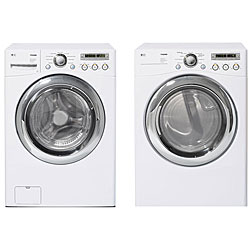 As weird as it sounds, I want each room to be cohesive. And I can't really imagine having bright red appliances in a mint laundry room. So I'm stuck between the the gray or white, and am leaning more towards the gray! Let me know which one you'd choose in the comments! We like the front loading ones because they have the option to be stack-able if need be!
As you can see we are slowly getting things checked off of our list and are finally able to move into our home! I'm so excited and simply cannot wait! I'd love to hear any of your input in the comments! Be sure to leave feedback on whether or not you'd like a post about reupholstering the headboard
and
which washer/dryer set you'd chose to go with our wall color!
Living simpler every day,
Aubrey