Hello! My name is Janette and I'm a lifestyle blogger at
Janette Lane Blog
. I live in California and lead a quiet and simple life with my husband, Lovey (
Not
his real name. Wish it was.). Aubrey asked if I could share something today on her lovely blog about simplifying for the New Year. I'm an easy going girl and I like to keep things simple. So this post is right up my alley! Today I want to share about how I simplified my planner for 2015.
About 3 months ago, I decided to start keeping a planner to organize my daily life. I devoted a lot of time to decorating it because work was kind of slow then. I had the time and kind of went crazy with it. I decorated it with affordable
DIY stickers
, washi, and die cuts of all kinds. Here are some snapshots of what my planner looked like.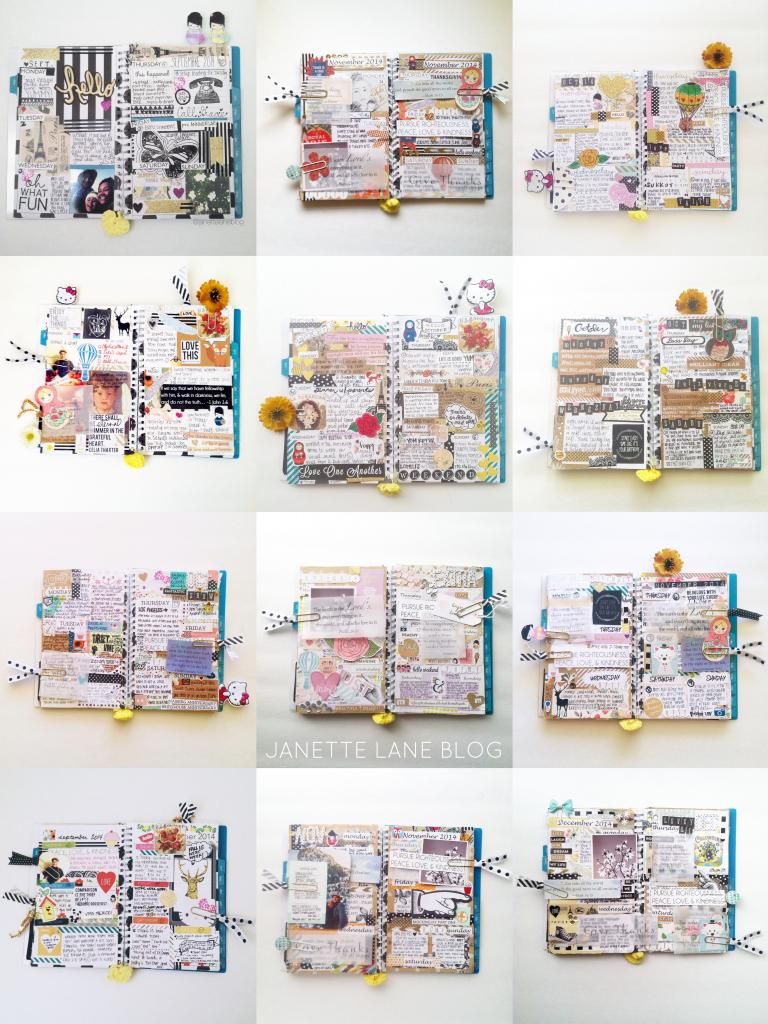 The beginning of the new year is always a good time to make changes. Also, it's one of the busiest times of the year for me. So I decided to change my planner, mostly because I knew I wouldn't have time to maintain it. I got a new (and much smaller) planner from Target from the Sugar Paper line. I try and keep the decorations to a minimum and mostly use it to write my daily tasks and for reminders. Here's what looks like:
Such a difference from the other planner, right??? Now I know this might not seem like such a huge change, but I'll be honest, it has saved me
tons
of time (and glue). Now I can devote my creative energies to other projects.
Maybe there's an area of your life where you can cut back. Try to determine where you can better invest your time, and make that change. Could be something big, like giving up Netflix marathons to exercise more, or it could be something as easy as downsizing your planner! Simplify your life! Make the change :)
Happy New Year and thanks for reading!